Regular price
$25.00 NZD
Sale price
$22.00 NZD
Unit price
per
Sale
Sold out
Discover the transformative power of Bella Amore Skin's Manuka Cream. Immerse your skin in this luxurious moisturizer, designed to penetrate deeply into the stratum corneum, creating a protective oil film that locks in hydration and minimizes transepidermal water loss. Experience skin that's not just softer but more hydrated than ever before.
Derived from the nectar of Manuka trees in New Zealand and Australia, Manuka honey is renowned for its unique composition and potential skincare benefits. This extraordinary cream offers a range of features, making it a must-have in your beauty arsenal.
Bella Amore Skin Manuka Cream Benefits:
Natural Moisturizer
Antibacterial Properties
Anti-Inflammatory
Wound Healing
Antioxidant Content
Acne Treatment
Gentle Exfoliation
Eczema and Psoriasis Relief
Anti-Aging Effects
Natural Cleanser
How to use:
Begin by washing your hands and face.
Apply the cream to damp skin for enhanced absorption and moisture retention.
Gently massage the cream into your face and neck area using your fingertips.
For daytime use, top it off with SPF after applying the cream.
Unlock the secrets of radiant skin with these application pro tips:
Apply to damp skin to lock in moisture.
Avoid pressing hard or rubbing.
For gel or water-based moisturizers, use circular motions until fully absorbed.
Sensitive skin? Pair it with Bella Amore Skin Himalayan Soap for a soothing combination.
Ingredients (60ml): Deionized Water/Glycerin, Cetearyl Alcohol, Caprylic/Capric Triglyceride, Cetyl Alcohol, Potassium Phosphate, Phytosphingosine, Xanthan Gum, Aloe Vera Leaf Juice, Coconut Oil, Shea Butter, Manuka Honey, Vitamin E, Vitamin B2, Vitamin B5, Vitamin C, Green Tea Leaf Extract, Colloidal Oatmeal, Calendula Flower Extract, Olive Oil, Chamomile Extract, Tomato Extract, Avocado Oil, Carrot Seed Oil, Baking Soda. Indulge your skin with the goodness it deserves.

Shipping & Returns

Standard delivery times vary depending on location. 1-2 days within North Island and up to 3 days in South Island.

Tracking will be sent via email once order has been dispatched.

Read our full Shipping Policy here.
Share
View full details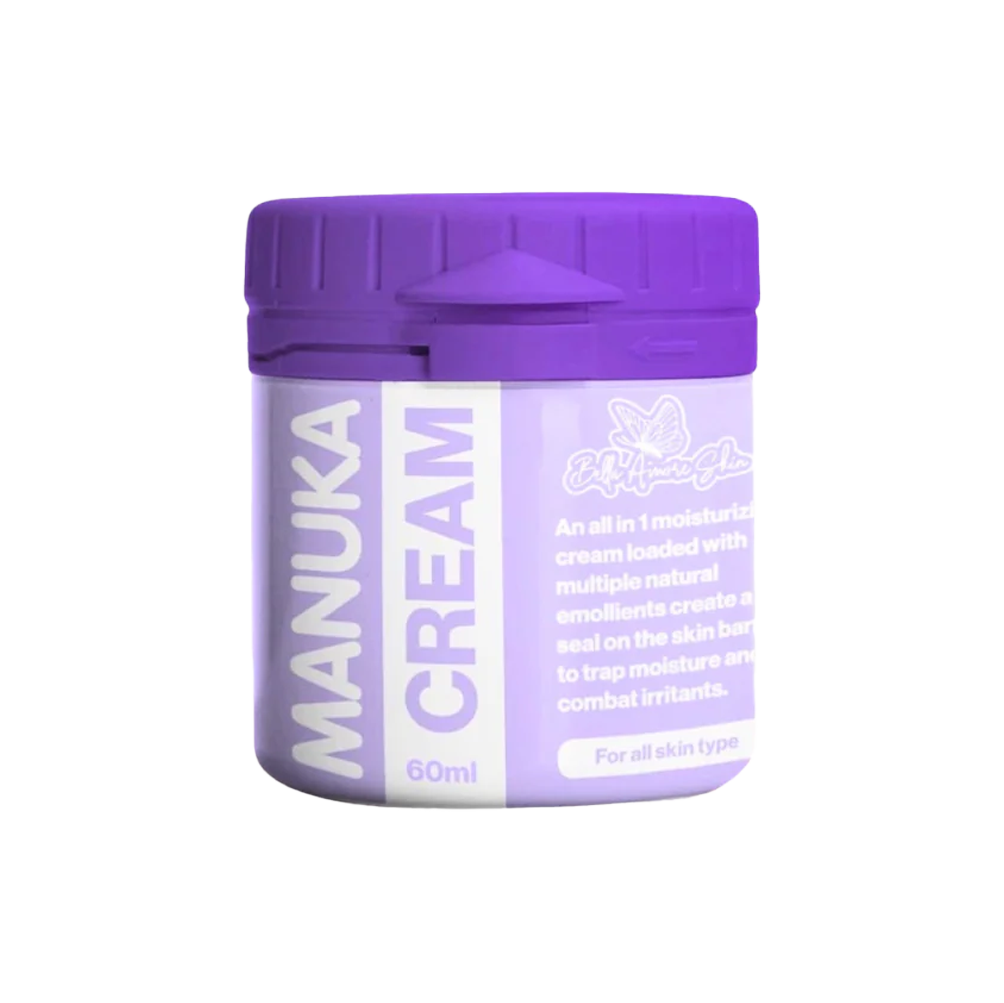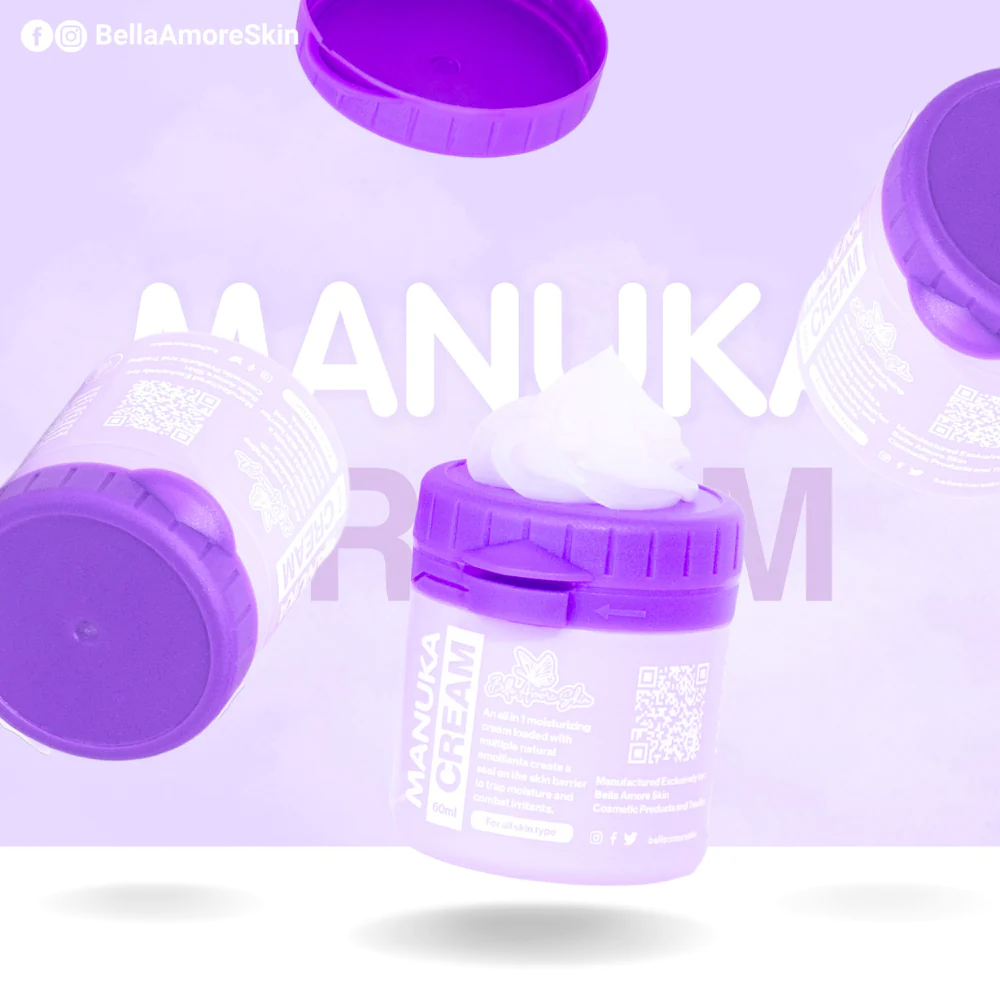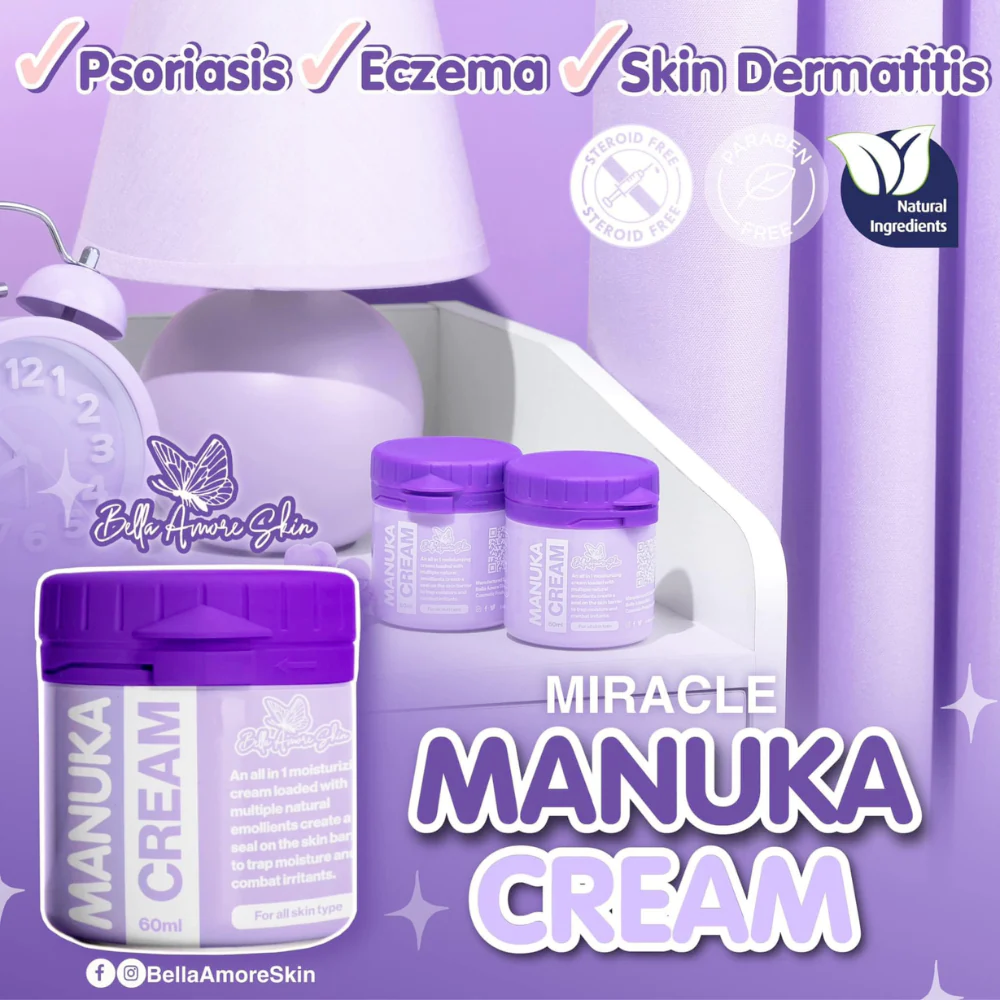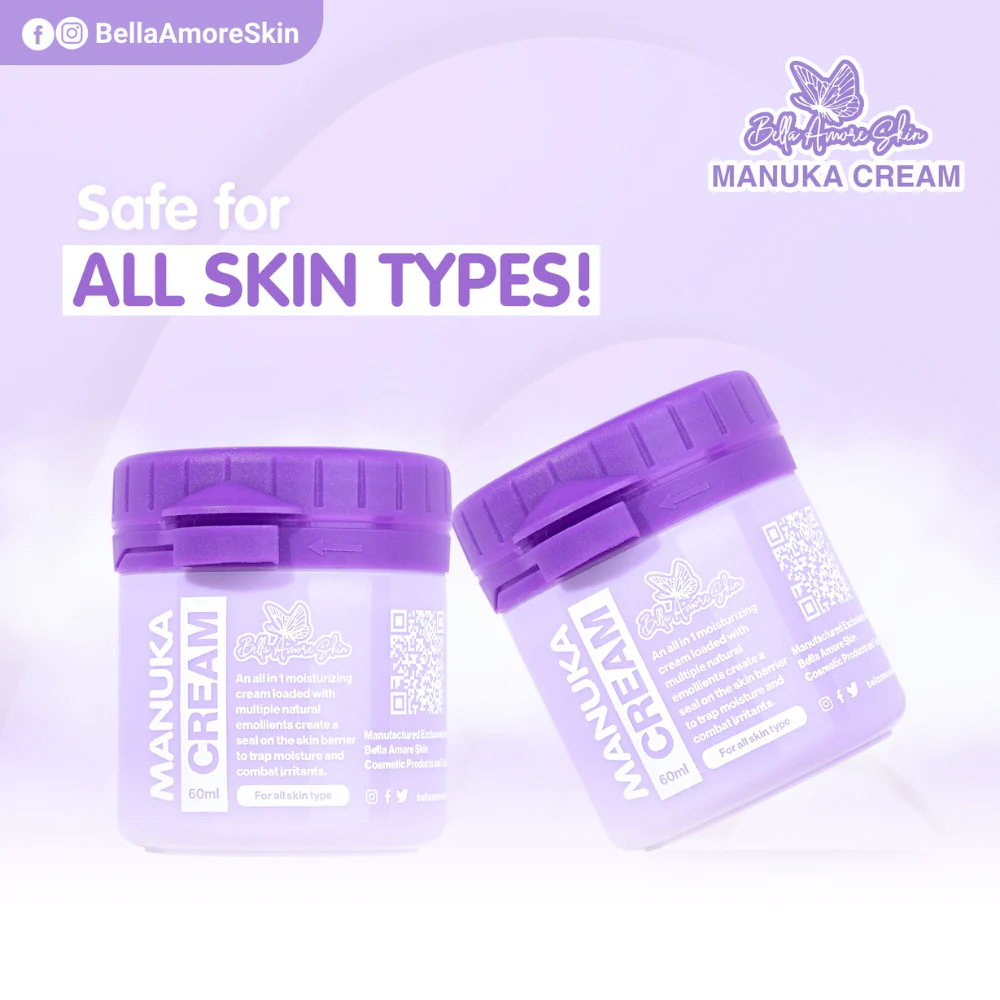 Bella Amore Skin Manuka Cream
Bought this for me and my daughter's eczema. This cream is really effective. After 3 days of using,I have noticed that my daughter's evzema is not that red anymore and she said it is not anymore itchy. I also noticed it in mine. Very effective.